Our Mission:
Empower.
A curated market for social impact.
EMPOWERING BUSINESSES. PROMOTING POWERFUL BRANDS. EXPAND YOUR MARKET.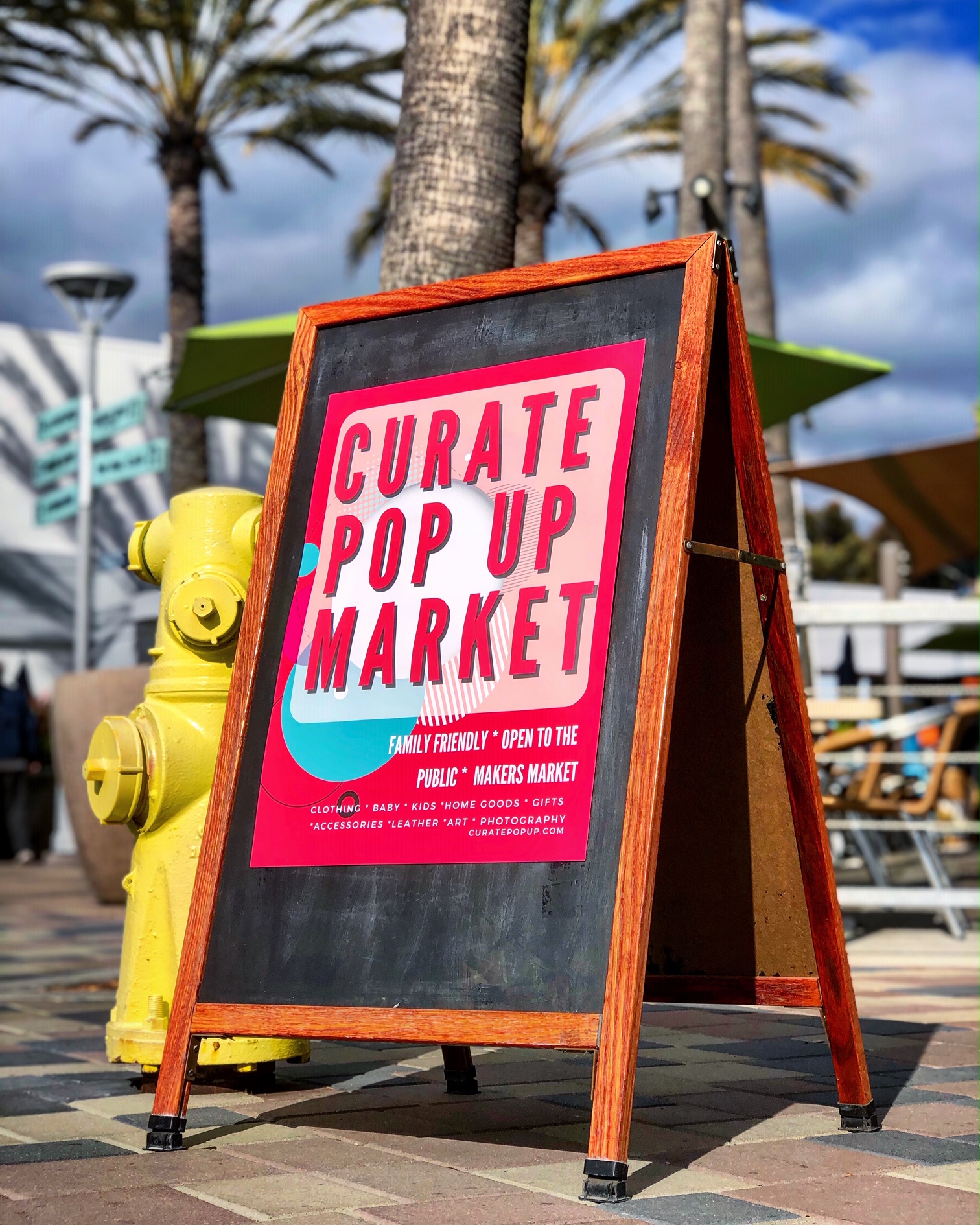 Our mission is working and empowering women-owned start ups, giving them a platform to showcase their products + services. Through our pop up markets and large scale events; we provide a space, marketing and exposure to the brand.
CURATE POP UP EVE ENCINITAS
Vendors include the following:
Remnants of Nature
Pamela Hannon Designs
PalmSprout
Giusta Jewelry
The Golden Rule Boutique
SteepFUZE CBD Hemp Coffee Roaster
EVE Encinitas
Michelle Wintersteen Design
Seeko Designs w/ Denise
Rezen Malas
Usborne Books & More
Spirited Moon Sisters
Vegan Heart Apparel
BeautyCounter
Matilda Jane Clothing
Boo Boo's Corner SD
Loving That Five Dollar Bling
Your Smile Box
Color Street by Celtic Kitten
Self Care 4 Life
And many more to be announced!
LimeLight by Alcore
Velatarina Candles
doTERRA
Sarvani Designs
Blended
Younique Designs y Jay
LLH Beauty and Wellness Spa
Origami Owl
Herbal Oil Company
Sweet & Soulful Chef
Inspired by Stephanie Rose
Edgy Chola Designs
Farm Fresh To You
Blu Antico Artistic Ceramics
The CBD Yoga Teacher
Theramu
Style on the Go
Luna Lacation
It is our goal to work with 500+ women owned businesses
To raise over $100,000 for charities
To support 1,000,000 young girls in education!
100+
thousand Dollars Raised
We donate 10% of the profits from each our events to a local charity in support of education, tools and systems for young girls.
500+
women owned businesses served
Our goal is to work w/ 500+ women owned businesses - empowering them to grow their business, and brand.
1
million girls Impacted
Through education and providing tools to help them reach their highest potential. We partner with local and national charities that strive to provide a safe space and opportunities for young girls to get the education, tools and be empowered to pursue their dreams!
Monthly Pop Ups in:
Encinitas
La Jolla
San Diego
Large Scale Events:
Spring/Summer Bazaar
Mother's Day
Holiday
"
December 2018
CURATE Pop Up gave me a place to showcase my products to a much broader audience. Brandi's help with marketing and promotion helped me increase my reach and my sales.
Nikki Sullivan - Beeter Off Juice Co.
Are you struggling to get your brand, product and/or service out to your targeted audience?
Are you ready to branch out to a new market?
Have you been in businesses 1 -2+ years, have an online business? Or a brick + mortar that could use some extra exposure?
CURATE Pop Up could be a great fit for you! CLICK HERE to apply to join our monthly markets.
Become a vendor
Apply here to become a vendor at our next event!
Volunteer opportunities
We LOVE volunteers! If you're interested in supporting us in our events (set up, break down); marketing; graphic design; outreach - let us know!
Make a Donation
Whether you're a small business owner, educator and a believer in supporting young girls achieve their dreams - make a donation to one or more of the charities we support!
Let's connect!
Fill out the form to the right ——>
for more information on our markets and/or services. We'd love to work with you!